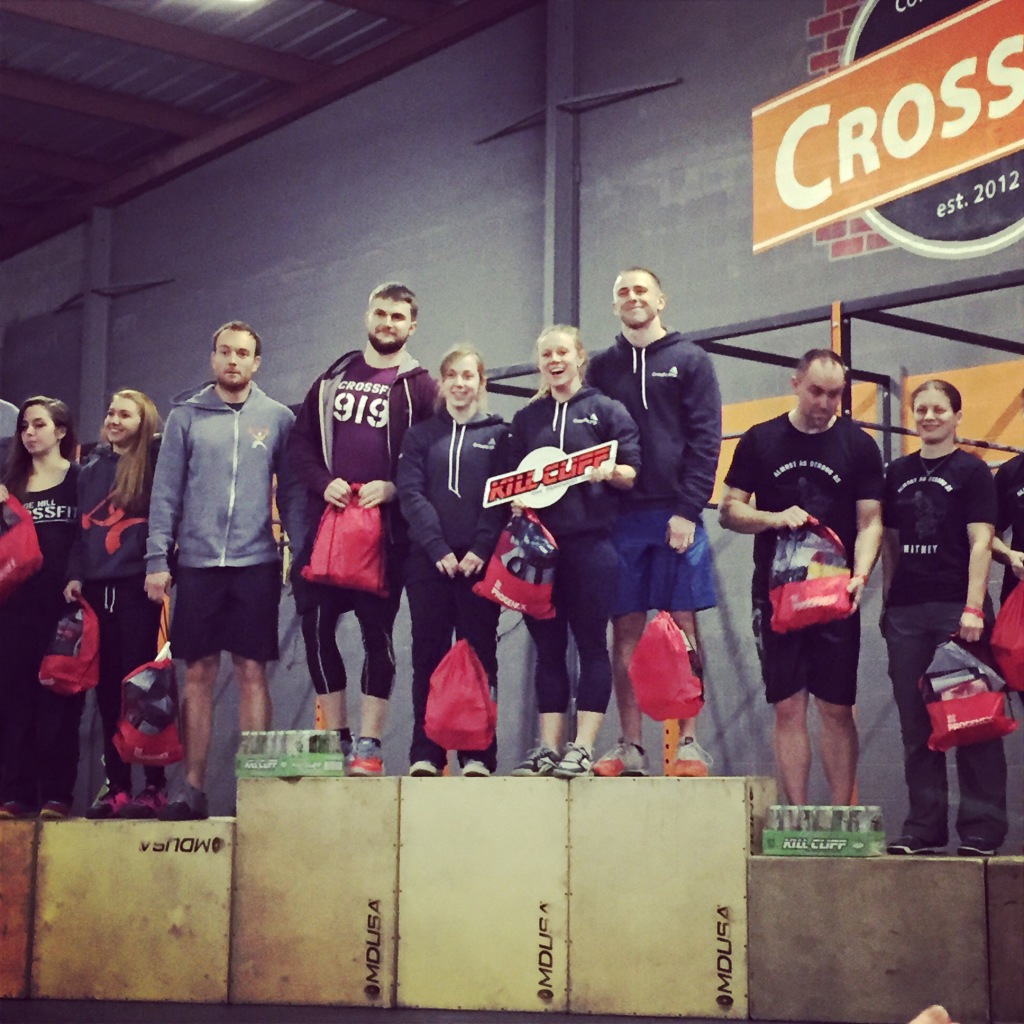 The Open starts next week and we will affect how we run our classes on a weekly basis.  Take a look!
P
A. [15] Practice T&G C&J technique – practice with moderate loads. OR work on clean technique.
B. FT [C30]: Option (1).
100 WB (20/14)
75 CTBPU
50 Burpees
25 PC (155/105)
Option (2): Scale to 80/60/40/20.
F.
A. [15] Practice Clean technique using a moderate load.  Focus on balance.
FT:
100 WB (20/14)
75 K-Pullups
50 Burpees
25 PC (95/65)
Post times, loads, and comments.