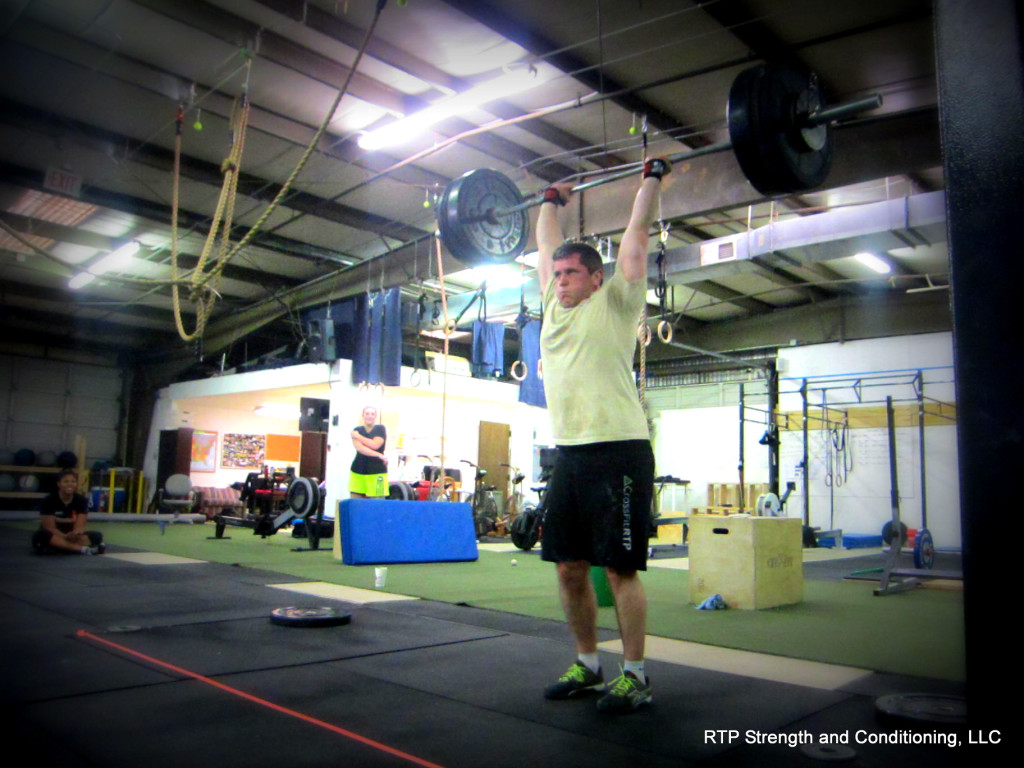 A1. FS: 6×5
A2. Banded or Weighted Good Morning (45): 6×5.
B. 5RFT [C15]:
15 Pushups
9 Chinups or S-WG Pullups
6 RDL @ (50% BS)
Athlete can choose either C or C*
C. (Coach/Athlete Choice): 3RFT: 30 Air Squats + 15 Slamballs
OR
C*1. (Coach/Athlete Choice): 3×20 DB Hammer Curls (Neutral Grip) each hand.  Hold upper arm stationary and raise DB w/o using momentum.
C*2*. 3×60 sec Superman hold
Extra: 6×2 Full Snatch from the blocks (above knee) @ 60%-65%.  Ideally performed before A.
Our Thursday AM class will start @ 5:30AM starting this week.  Details here.
We will be planning a trip to the CrossFit Games Regionals in May!  Details here.
Don't forget that our CrossFit Games Open Wrap Up Party is this Saturday @ 6:00PM!  Details here.  This is a great opportunity to come out and meet some of the others members of our community!  See you there!