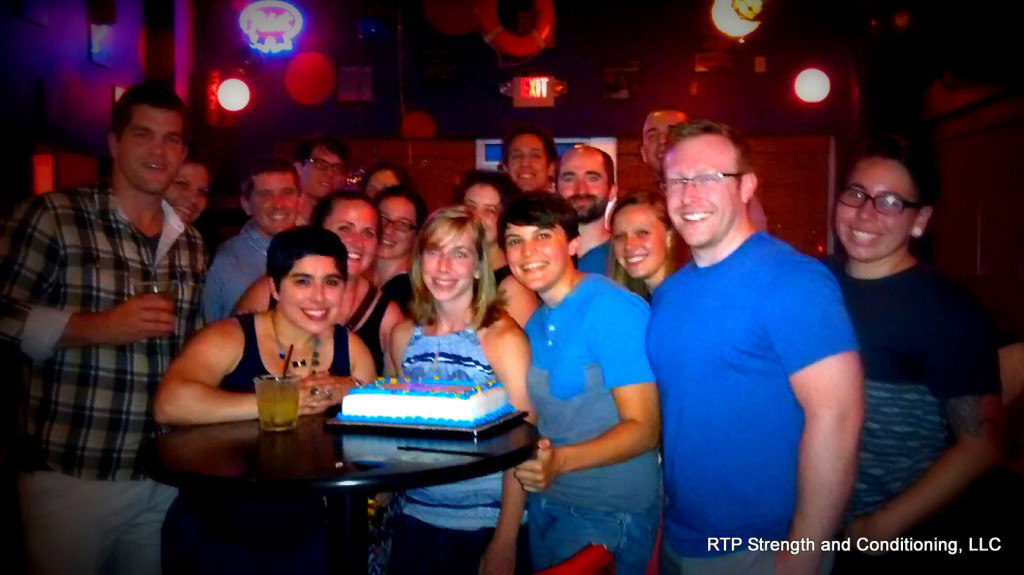 Thanks to everyone who came out to Megan and Carly's going away party!  We will miss you guys!  *(until you come back!)*
A. OTM [15]: 1 halting Clean DL (pause above knee, return to ground) + 1 Full Clean *Optional: Snatch
B1. OTM [10]: Front Rack Lunge in place (Fwd + Back = 1 rep): 5/leg
B2. OTM [10]: 7-14 (Ring) Dips
C. FT [C12]:
Row 1K
75 STO (75/55)
75 K-Pullup / KBS
Post times, loads, and comments.
Weekend schedule:
Friday 7/3: 5:30AM, 6:30AM, 10AM, 5:30PM
Saturday 7/4: 9AM, 10AM
Sun 7/5: 11AM – 1PM Open Gym
This is the last week of our current strength cycle – we will be "testing" next week!
Bring-A-Friend Week: 7/13 – 7/18 (link)
Are you looking for something to get your dietary intake in gear?  Get ready for our July Transformation Challenge!  Starts July 13th!  Stay tuned for details.
More Than 1,000 Runners Get Diarrhea After Mud Day Event (link)