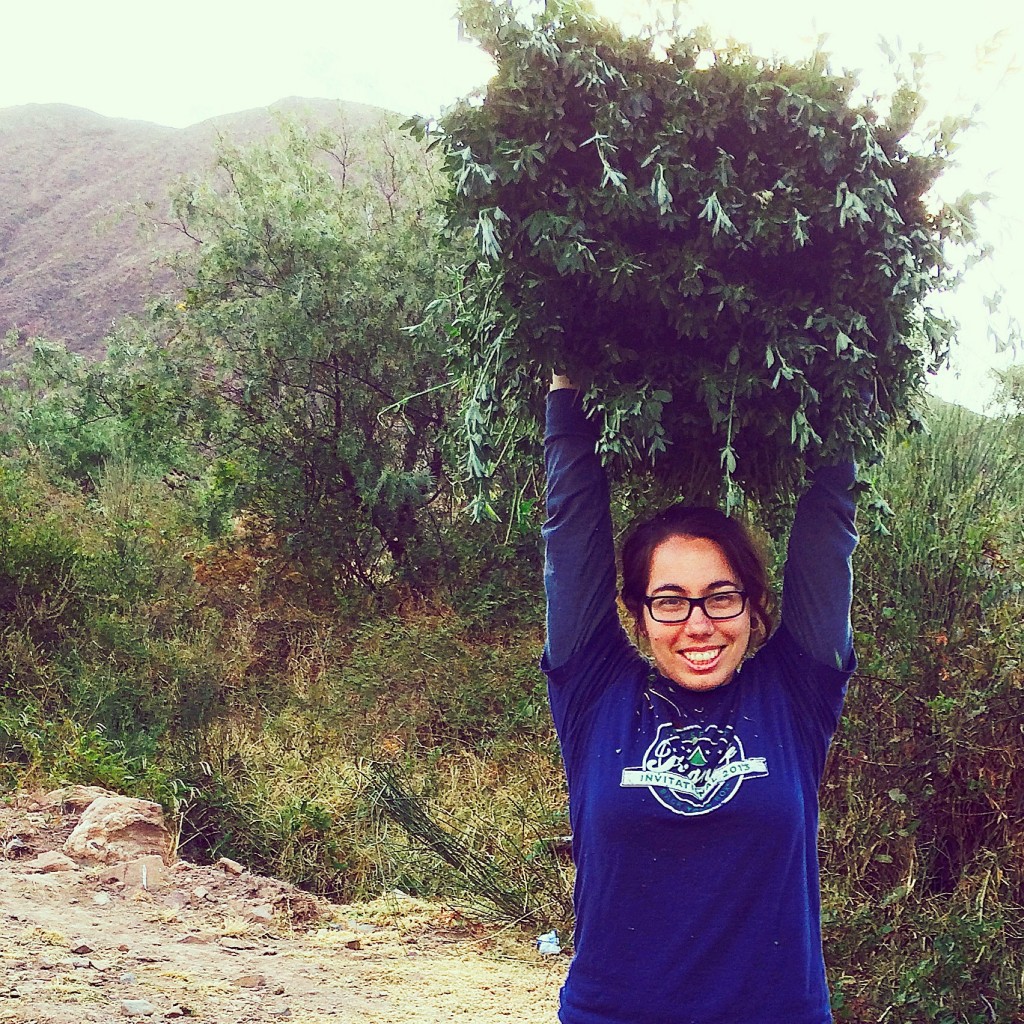 Christine reppin' CFRTP in Peru while knocking out some chores.  Do you have a photo of you in your CFRTP gear while traveling?  Send them to info@CrossFitRTP.com!
WOD 09 22 14
A1. FS 6×6: across
A2. Strict Pullup: 1 set (4-10 reps)
A3: Strict Chinup: 1 set (4-10 reps) within 5 seconds after coming off Pullups.  *Sub Flex Hang if needed.
B (P). AMRAP [12]
1 set Ring Muscle Up
Run 200m
Score is total muscle ups.
B (F). AMRAP [12]
1 set KBS (53/35).  The set is over when the KB stops moving. (a baby-swing near the hips to regrip is allowed without ending the set)  Heavy Russian swings are preferred over Light American Swings.
Run 200m
Score is total KBS.
Post times, loads, and comments.
Beginner Snatch Clinic is tonight at 6:30PM!  Come and learn!