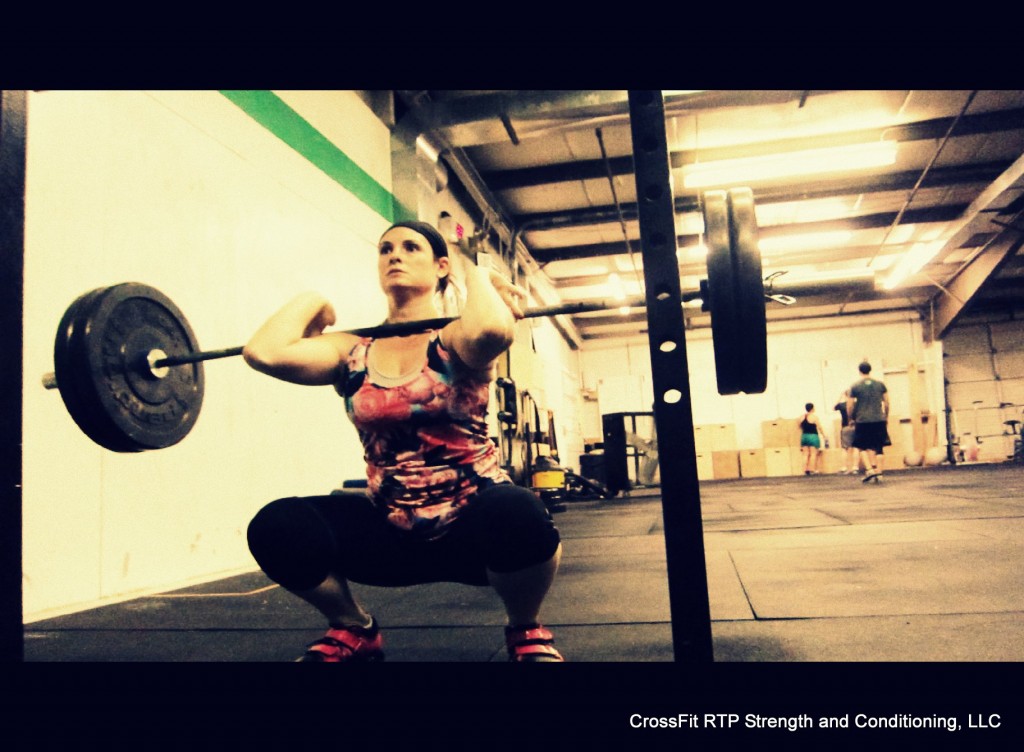 WOD 09 27 14
A. q(1:30): 7×3 Push Press
B. (P) [10]. Use this time to establish a 5RM "No-rest"  T&G Squat Clean.  The bar should touch the ground but not rest on the ground.  Regripping at the hip is not allowed.
B. (F) [10]. Use this time to practice clean technique OR rope climb technique (With legs)
C. In teams of 2 w/ 1PW@T:
AMRAP 10:
1 Legless RC (3 seated climbs for 1)
1 MU + 1 set Ring Dips (sub 10 dips)
25 Wallballs (20/14, 10′)
25 DU
Best of luck to Shannon as she returns to Texas today!
Post times, loads, and comments.