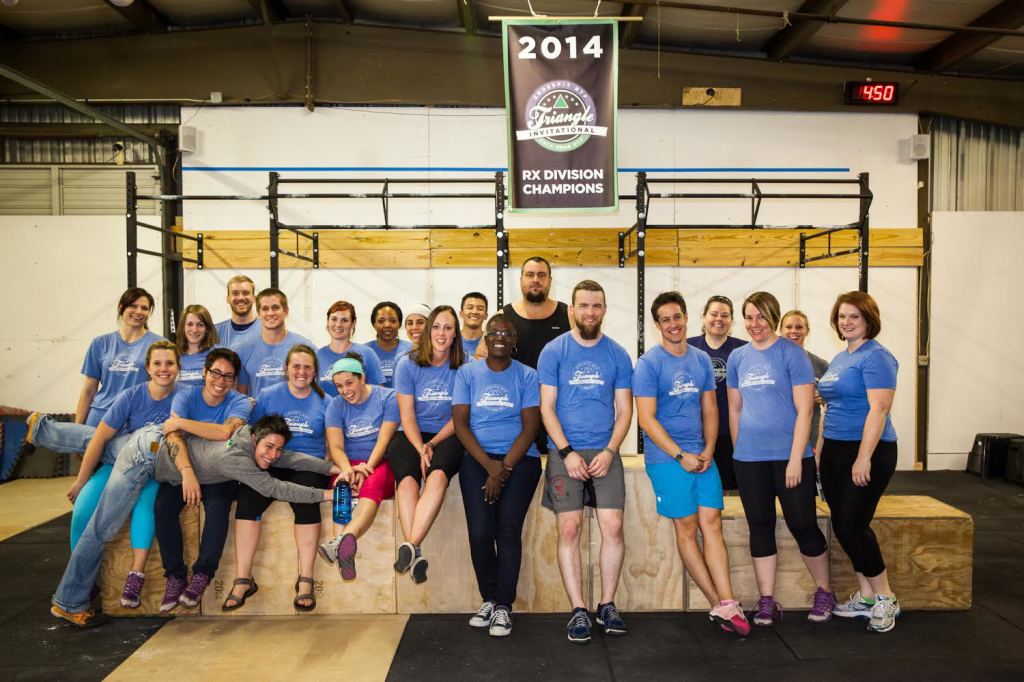 The amazing staff on Day 2 of the Triangle Invitational.
Halloween workout on Saturday!
WOD 10 28 14
A1. Bench Press 5×7 AHAP
A2. Strict T2B 5×8 or Lying Leg Raise 5×8 @ (5021)
B. Every 3:00 x 5 rounds:
For 30 seconds, perform as many legless RC to 10′ line as possible.  Then, perform 2 x that same number of STO (155/105).  (i.e. 5 rope climbs, 10 STO)  Active rest for the remainder of the 3 minutes (light jog).  Score is total reps.
If you don't have legless RC, substitute chinups OR seated rope climbs (finish in standing position).
Post times, loads, and comments.