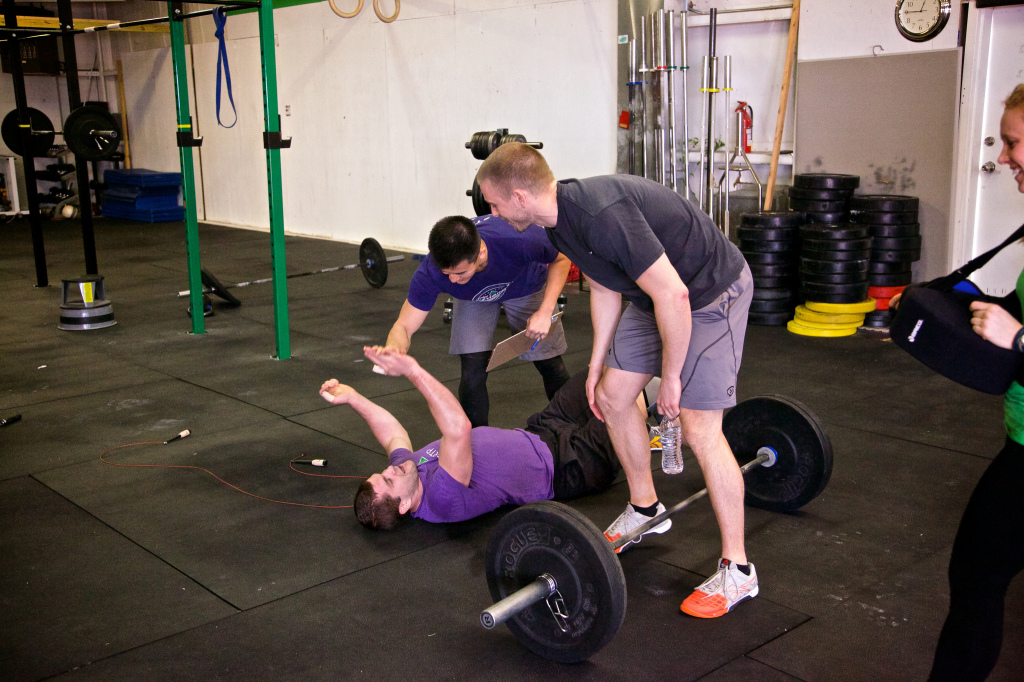 CrossFit RTP just turned three!  Join us for our 3-year anniversary party today! Details here
WOD 11 08 14
A. BTN SnGrip PP (3×8) Across
B (P). Floating Power Snatch (5-5-4-4-3-3) Increasing
Reps must be crisp and without pressouts.  Consider these reps "TnG" without touching the ground.  Focus on 1. Barpath 2. Speed.
B (F). KBS (Heavy Russian).  6×10
C and D are to be completed with a running clock.
C. In teams of 3 w/ 1PW@T:
AMRAP 12
Run 600m (200 x 3)
D. AMRAP 5
T2B
E (Optional): AMRAP [2]/[2]:
PS (75/55) / (95/65)
Post times, loads, and comments.