WOD 12 08 14
A1. FS 6×3 across
A2. Strict Pullups 5×6 (Wide Grip if possible or FG Ring Pullups)
B. 10 min for BMU or Kip swing practice
C (P). q(1:20): 15 Thrusters + 12 Burpees.
C (F). q(1:20): 15 Air Squats + 10 Burpees.
C is the same format at "Death by" with an 80 second interval.  The workout is over when the work cannot be completed within the time allotted. For every athlete who fails the workout in the first 3 rounds, the class gets to complete an additional 20 bonus burpees after (C).  Scale burpee qty if needed.  Thruster weight should allow for all 15 u/b in Rd 1.  There is a max of 9 rounds (12 min) in this workout – if you get to rd 9 finish with max burpees.
Post times, loads, and comments.
Our Holiday Party is this Saturday on 12/13!  Click for details.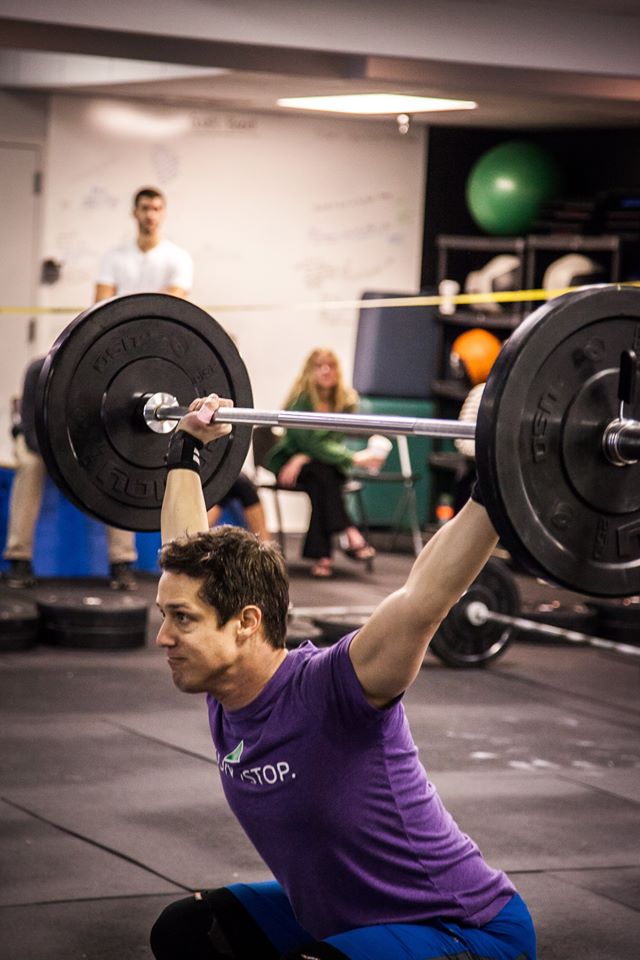 Greg crushin' it