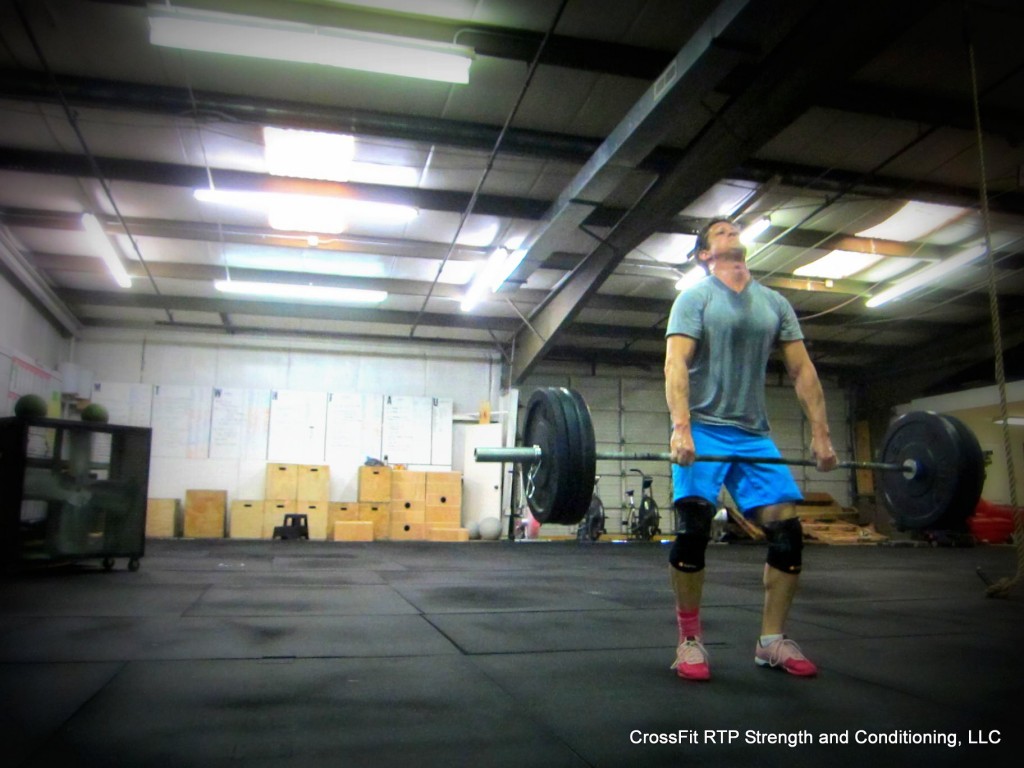 We've got a lot of things going on coming up at the end of this month! Check them out here!
WOD 10 14 14
P
A. 7×1: 2 Position Hang Snatch (Hang, below knee)
B (P). AMRAP [12]
30 Strict CTB Pullups (must be pronated grip). If you need to scale, use pronated grip but go as high as possible.
Then:
3-6-9-12-15…
K-CTB Pullups
STO (155/105)
F
A. Push Press (1 second pause @ lockout): 6×3
B (F). AMRAP [12]
30 Strict Pullups
Then:
3-6-9-12-15…
Kipping Pullups
STO (105/75)
Post times, loads, and comments.