Our athletes are competing at the Carolina Fitness Challenge at CFD in downtown Durham.  Come cheer us on!
Modified Schedule: 11AM Free community class cancelled (Today only)
WOD 01 12 13
A. 20 min to establish a 1RM OHS (Adv: Non-Heaving Snatch Balance)
B. 4 RFT:
9 Back Squats (155/105)* (scale using 45%-50% 1RM)
6 Burpees
Run 200m
C. 20 GHD Situps (Adv: 40).  Break into as many sets as needed.
Post times, loads, and comments.
Results from last year's competition (Women's Open Division)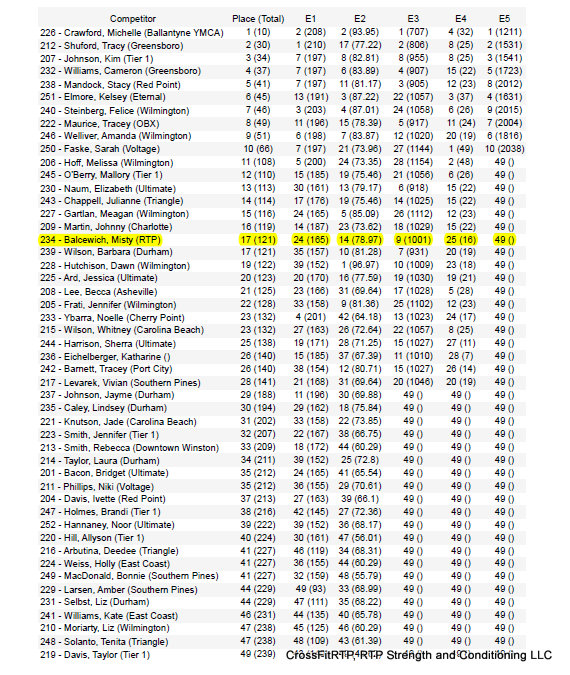 Triangles hard at work.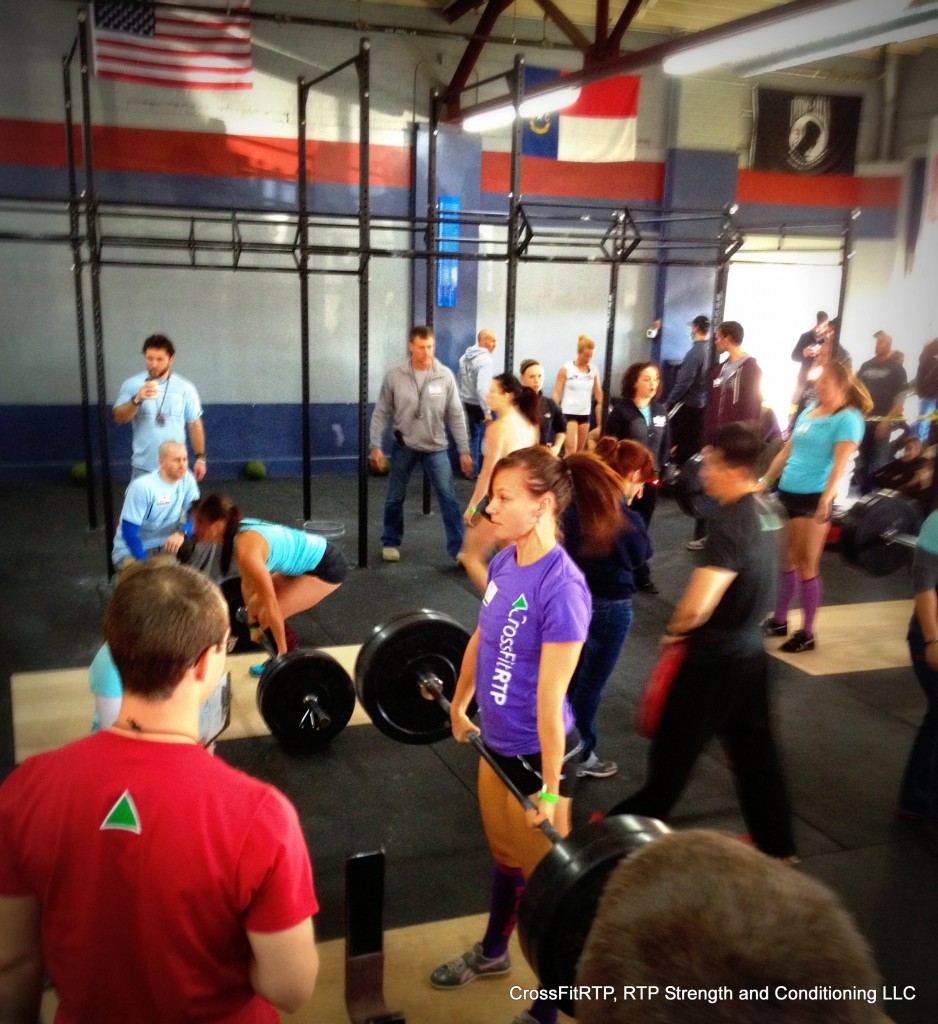 Misty and our friend Donny (Lori's brother from CF Voltage) both placed 17th overall in Women's and Men's Open Division. (I think Misty's trying to do a seven…Canadian style?)