Great job to everyone who competed at the "SuperFit Games Raleigh" this past Saturday!  Kris's team got 4th and Kim's got 2nd!  Recap here.
Thanks to everyone who came out to support us on Saturday!
Check out our Events!
WOD 07 15 13
A. BS (1×10@ 60%, 1×8@65%, 1×6@70%, 1×6@75%, 1×6@80%)
B1. Glute Ham Raise (3×8 AHAP)
B2. Good Morning (3×6 AHAP)
C. 3 RFT [C12]
7 Squat Snatch (135/95)
12 Burpee Box Jumps (24″/20″) *full extension on box not required.
Post times, loads, and comments.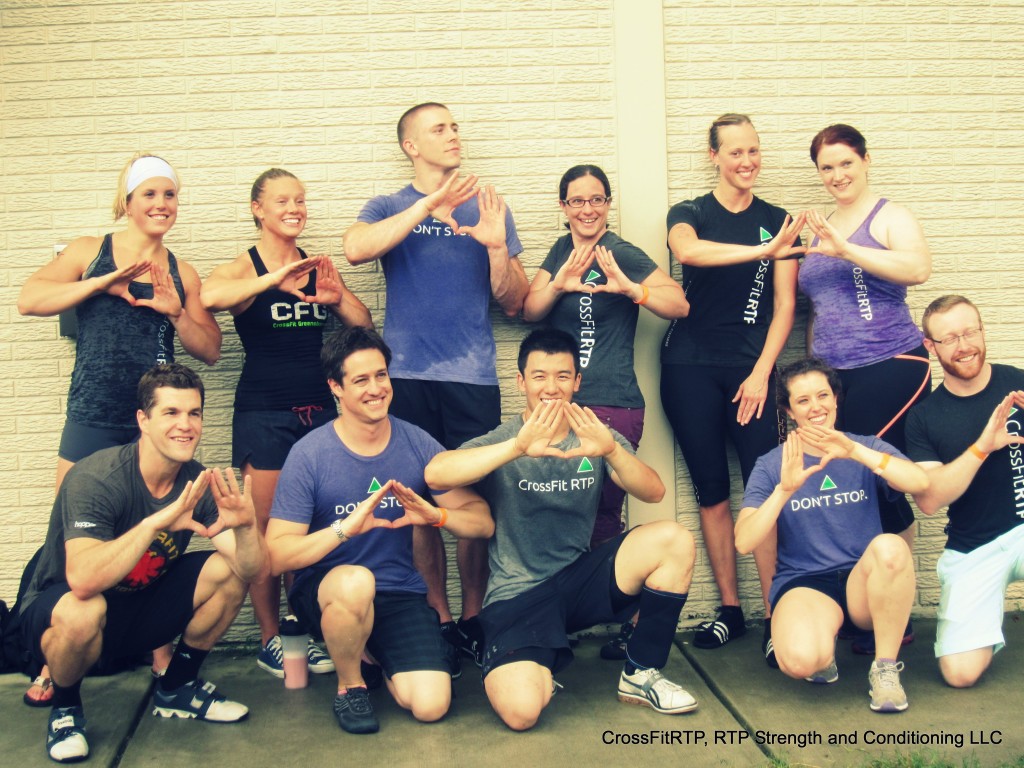 Not pictured: Ian, Ashley, Chrys, Murph, David, Sean, Jill, Elizabeth, Denny.