Holiday schedule:
Wed 11/27: Normal schedule
Thurs 11/28: Closed
Fri 11/29: 10AM, 11AM
IMPROMPTU PULLUP/MUSCLE UP CLINIC TONIGHT AT 6PM!
There is a competition in Greensboro (War of the WODs) on Jan 25/26th.  If you are thinking of competing, please come to a meeting on Sunday at 10AM on Dec 7th!
More details about our Holiday Party posted here!
Anyone want their own personal speed jump rope?   Cost is $10.  Email or comment if interested.
WOD 11 26 13
A. Find a 3RM Deadlift
B. 5 min to establish a max rep strict pullup OR chinup OR Flex Hang.
C. "Cindy"
20 min AMRAP:
5 Pushups
10 Pushups
15 Squats
Post times, loads, and comments.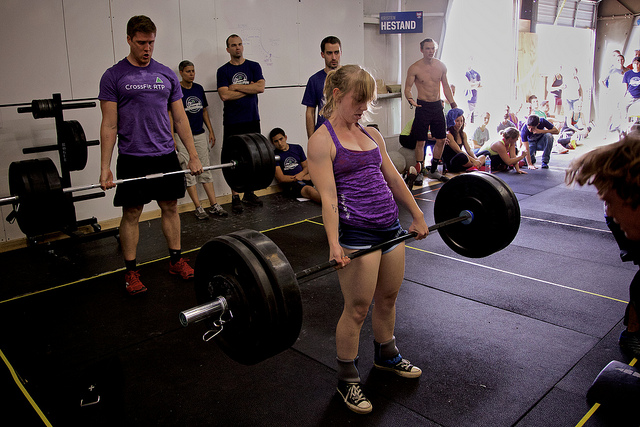 Photo by Greg Lincoln