Thanks to everyone for coming out to our Christmas Party on Saturday night!  It was a blast!
Its flu season, so lets all do each other a favor and make sure we are doing the right thing to prevent anything communicable from spreading!
Wipe down the equipment you use (abmats, GHDs, etc)

Wash your hands after you workout

Wipe down any and all sweat angels
Training Highlights: 12/2-12/15
Our nutrition challenge is coming up in January – more info to come!
WOD 12 16 13
A. Back Squat (5@68%, 3@77%, ME@86%).  Target 5+ reps
B. 4 sets of max pullups.  If you are capable of >40, add 10 lbs.
C. For time [T8/C12]:
9 Clusters (135/95) or 15 Thrusters (95/65)
1 Rope Climb
6 Clusters or 10 Thrusters
2 Rope Climbs
3 Clusters or 5 Thrusters
3 Rope Climbs
Post times, loads, and comments.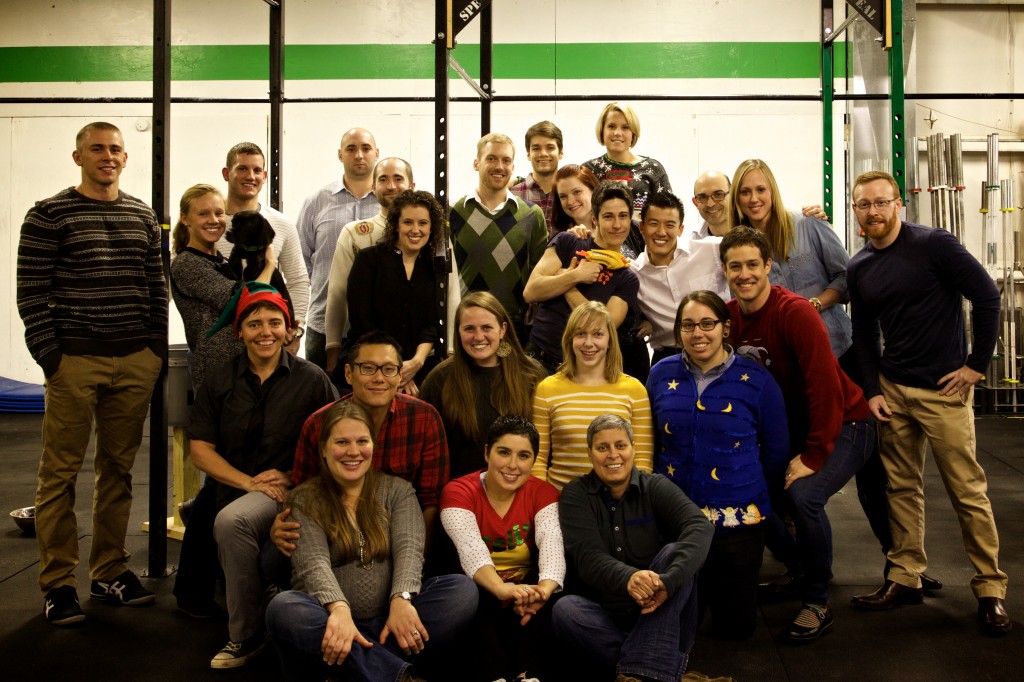 Not pictured: (Abbie, Lydia, Matt M, Sarah, Josh parents)