Holiday Schedule:
Normal hours thru 12/23
12/24: Closed
12/25: Closed
12/26: 5PM WOD only.  All other classes cancelled.
In January, our very own Kris, Carly, and Kim will be competing at a local CrossFit competition "Carolina Fitness Challenge".  If you would like to be a spectator, tickets are $20 and include a catered lunch.  Click here for details.  Let's bring the noise and support these ladies!
WOD 12 20 12
A1. (Deload) Deadlift: (5@36%, 5@45%, 5@54%)
A2. Supermans 3×15
A3. Pullups
B. 3 RFT [T18, C24]
40 KB Swings (53/35)
30 Wallballs (20/14, 10′)
20 T2B
Rest 2 min between rounds.
*Perform 3 burpees each time you break from KB, Wallballs, or come off the bar.
Post loads, times, and comments.
This is probably the last pregnant wallball we'll see from Misty…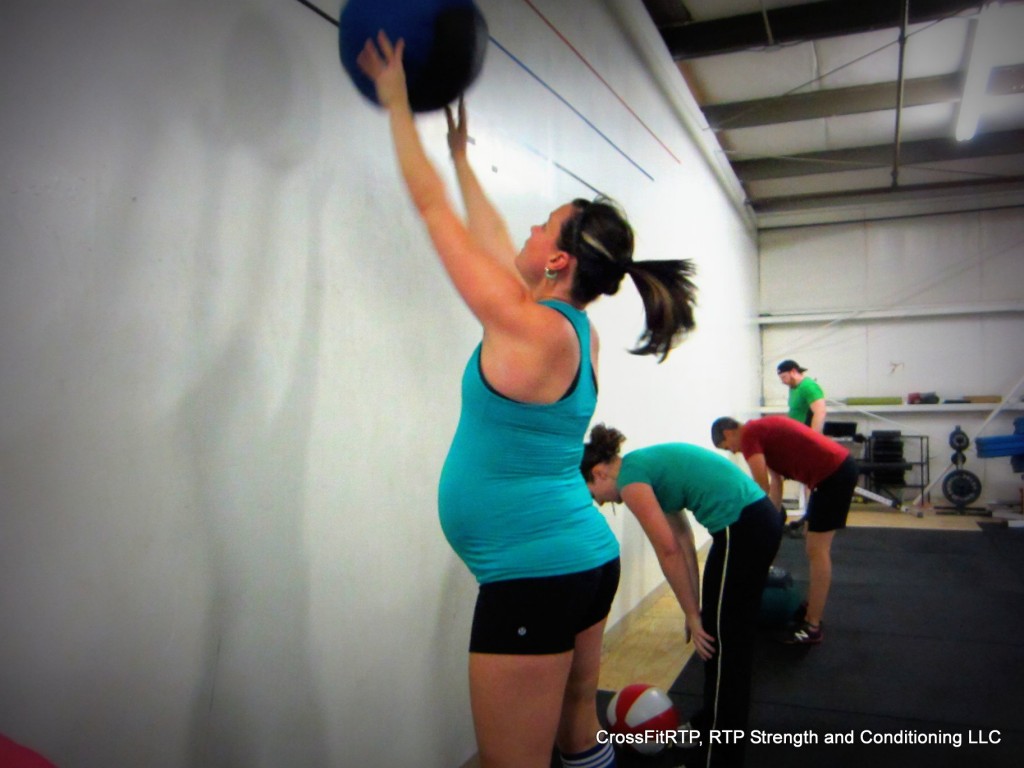 [Update] 5:42AM: Carter Eli Thomas: 7 lb 9 oz, 20.25″ born @ 11:10PM 12/19/12.  Congratulations Misty and Seth!