We are professional, patient, educated coaches helping everyday folks reach fitness levels they never thought possible. We are dedicated to delivering the results of a world class strength and conditioning facility. Our coaches are not drill sergeants with a stopwatch and whistle. We are technically trained and want nothing more than to get you real results.
Lei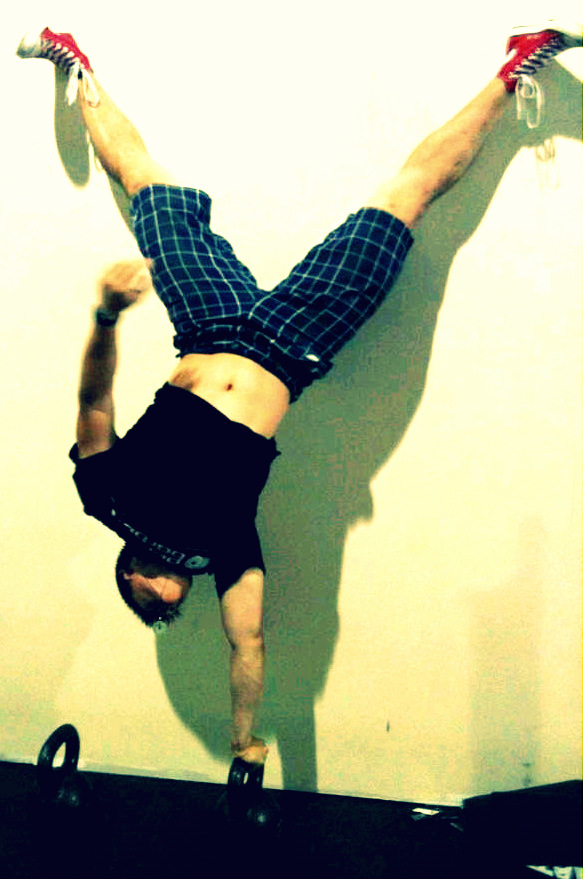 "I earned my Bachelor of Science in Mechanical Engineering from Purdue University in 2007. Throughout high school and college, I dabbled in basketball, tennis, and ultimate frisbee. A friend introduced Crossfit to me in 2008 and I immediately realized that this fitness program had the potential to deliver results for people of all ages and abilities. I believe that the beauty of CrossFit lies in the ability to properly scale each workout no matter the strength/condition of the athlete.
I believe that mental and physical capacities developed by CrossFit transcend the walls of the gym. I take great pride in unlocking the potential of other athletes and witnessing the transformations others undergo when they combine true work ethic, intelligent training, and the support of a positive community."
Certifications & Experience
CrossFit Level 1 Certified (2009, 2015, 2019)
USA Weightlifting Level 1 Sports Performance Certified Coach
CPR, American Heart Association
Founder – Triangle Invitational (2013, 2014, 2015, 2016, 2017, 2018)
Kristen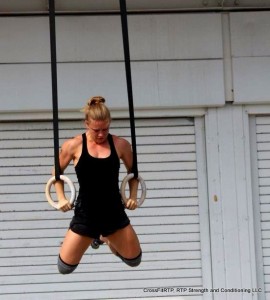 Kristen graduated from Salve Regina University with bachelor's degrees in Medical Technology and Microbiology. Hailing from MA, she comes with a passion for CrossFit as a means to a happier, healthier life for herself and for others. Being introduced to CrossFit in October 2010 reignited a competitive drive she once had as a dancer and soccer player. Kristen competed in the 2012 CrossFit Games Open and placed 68th in the Mid-Atlantic region. In 2013, Kris qualified as an individual in the Mid-Atlantic, finishing 31st overall in the Open. She went on to finish 22nd in the Mid-Atlantic Region at the Regional competition.
As a coach, she hopes to guide athletes to be able to move and feel more confident both in and out of the box.
"I am excited to learn and work with individuals to teach and help them to expect more from their bodies and lives. Being a huge advocate for wellness through diet and exercise, I am consistently inspired by the spirit and innate drive our athletes have in seeking strength and fitness."
"First timer: Kristen Hestand"

Certifications
CrossFit Level 2 Certified (2016)
CrossFit Level 1 Certified (2012)
CrossFit Endurance Certified
CPR/AED Certified
CrossFit Kids Certified
Athletic Achievements
43rd place – 2015 CrossFit Games Open Mid-Atlantic Region (Individual)
1st place – 2015 "Cupids Revenge" (Greensboro, NC) (Rx team)
7th place – 2015 "War of the WODs" (Greensboro, NC) (Rx-Coed Team)
1st place – 2013 "SuperFit in the Valley" (Charlottesville, VA) – (Rx coed team)
2nd place – 2012 Integrity's Revenge (Rx F/F Team)
3rd place – 2012 War of the WODs (Rx – Individual Female)
68th place – 2012 CrossFit Games Open Mid-Atlantic Region (Individual Female)
1st place – 2013 "Integrity's Revenge" (Individual Female)
3rd place – 2013 "Triangle Invitational" (Team)
31st place – 2013 CrossFit Games Open Mid-Atlantic Region (Individual Female)
22nd place- 2013 CrossFit Games Regionals Mid-Atlantic Region (Individual Female)
Roger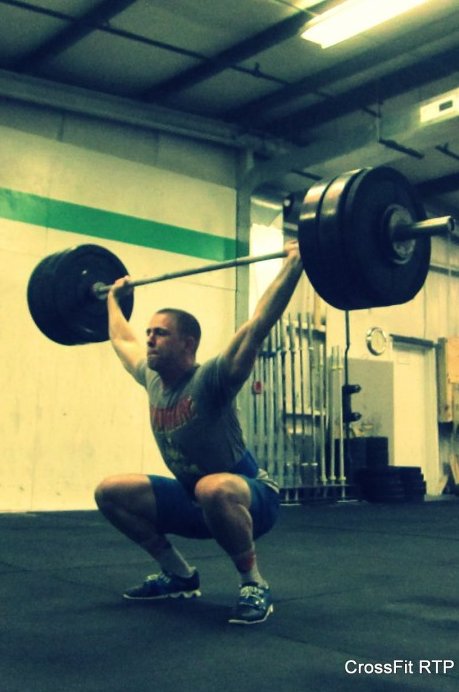 " I earned my Bachelor of Science in Business Management in 2004 and my MBA in 2007, both from Appalachian State University. I am a native to North Carolina and have always been passionate about physical activity and have participated in a wide variety of sports. Seeing the Crossfit Games on ESPN sparked an interest that led me to Crossfit RTP. I really enjoy the constant variety of movements/skills, community, and camaraderie that CrossFit RTP offers. As a coach, I enjoy helping people achieve their goals and seeing them smile when they learn a new skill, hit a PR or achieve something they didn't consider possible. I want to help foster a friendly, safe, and competitive class environment within the RTP community that fully supports our athletes in achieving their goals."
Certifications
CrossFit Level 1 Certified (2014)
American Red Cross Adult CPR/AED certified
Athletic Achievements
1st place – 2015 "Cupids Revenge" (Greensboro, NC) (Rx team)
7th place – 2015 "War of the WODs" (Greensboro, NC) (Rx-Coed Team)
3rd place – 2014 "War of the WODs" (Greensboro, NC) (Rx-Coed Team)
3rd place – 2013 "Triangle Invitational" (Rx Team)
Mike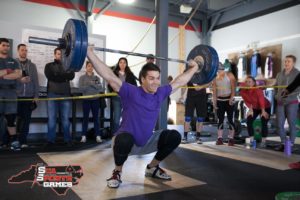 "I have been coaching CrossFit since 2012, and I began coaching because I believe health, fitness, positivity, and community can change lives. I have been following CrossFit programming for years and am as excited about its challenges today as I was when I first started. I'm passionate about coaching and practicing CrossFit and is constantly trying to improve myself in both. I believe positive results are the product of hard work, dedication, and smart programming, and I love coaching all types of people, from former college athletes to those brand new to exercising."
Certifications & Experience
CrossFit Level 1
CrossFit Level 2
CrossFit Weightlifting
USAW Level 1 Sport Performance Coach
The Outlaw Way Training Camp
Athletic Achievements
2015 American Open Qualifier (94kg)
Dallas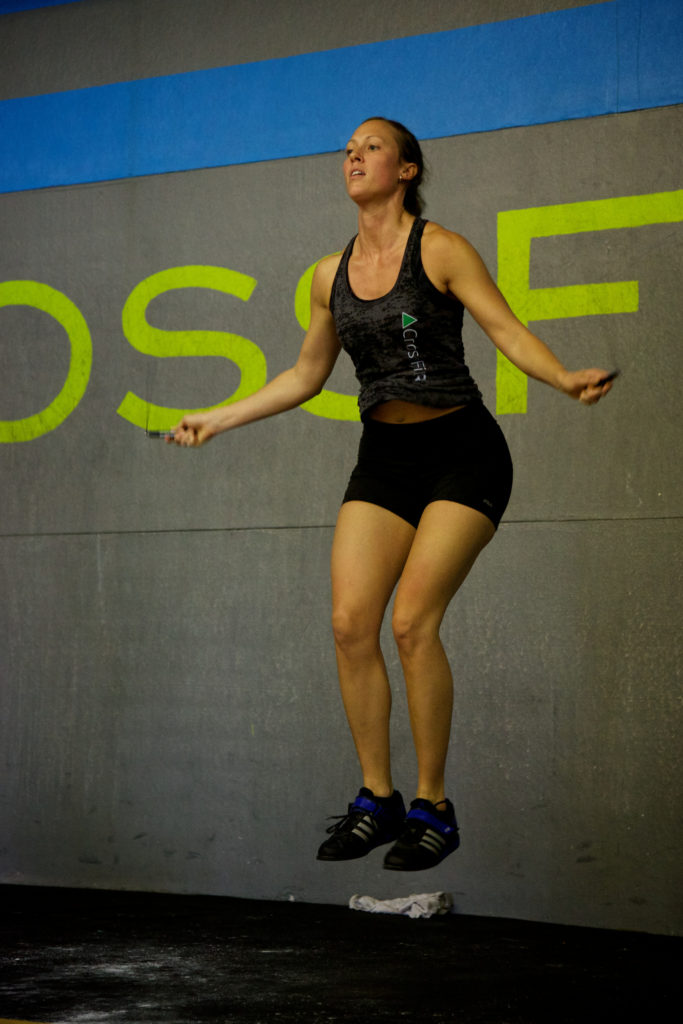 "I became a CrossFit disciple in June of 2010 when I realized a lot of endurance exercise wasn't helping me "lean out" or making me strong and I really wanted muscles! What's the point of being able to bike 60 miles if you struggle to lift the bike onto the rack? It was a real "Ah-Ha!" moment when I realized I could bike longer and faster when I stopped training long distances and started getting stronger through high intensity interval and weight training.
Initially my fitness motivation was aesthetic, but after 6 years of CrossFit and creeping to the other side of "mid 30's," active longevity became my fitness goal. CrossFit is mental strength and conditioning as much as it is physical. I specifically urge women to get involved with this programming and culture, as it actively resists societal messages of passivity and weakness, and encourages woman to assert themselves and take up some space in this world. Nothing has been more formative for me and I coach for the opportunity to share this with everyone, no matter their fitness goals or stage in life."
Certifications
CrossFit Level 1 Certified (2016)
Lindsey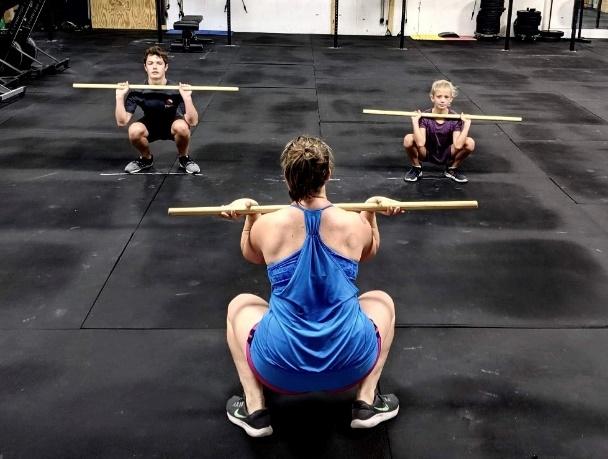 "I graduated from the University of Toledo, Ohio, in 2011 with a Bachelor's degree in Biomedical Engineering, and Biology Minor. Growing up I've always been involved with competitive sports (Junior Olympic volleyball, basketball, softball) and fitness in general. I have always enjoyed weightlifting, so once I was out of college, CrossFit just made sense. I love the supportive community as well as being able to bring my children to the gym and teaching them that being strong and healthy is a way of life."
Certifications & Experience
CrossFit Level 2 Trainer (CF-L2) (2022)
Kids Trainer (2019)
CrossFit Level 1 Trainer (CF-L1) (2017)
AFAA Personal Trainer Certification (2016)
AFAA Indoor Cycling Instructor (2009)
American Red Cross Adult/Infant CPR/AED certified
Athletic Achievements
1st place -2021 Legends of the Hidden Barbell
2nd place – 2021 Battle of the Boro
4th place – 2017 HWY 55 Throwdown (Scaled Team)
4th place – 2016 "Girls Gone RX"
4th place – 2015 "Team SuperFit"
Britton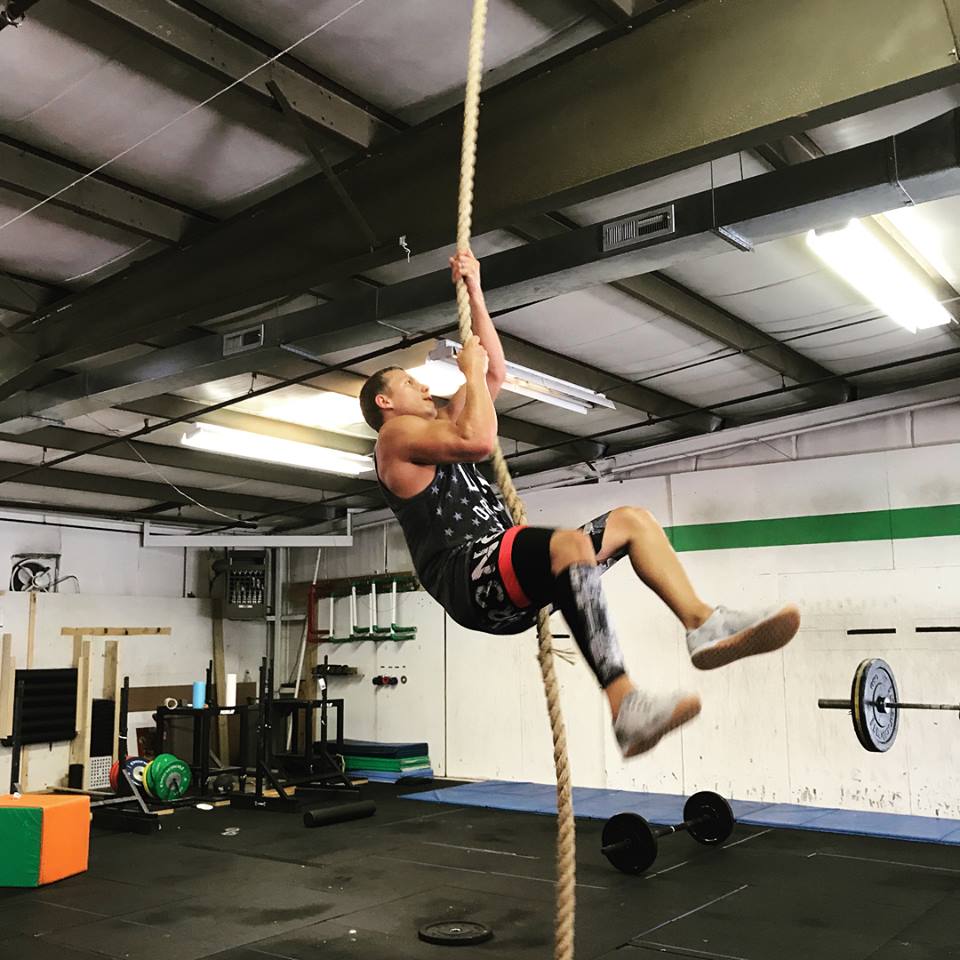 "I am a North Carolina native and graduated from East Carolina University where I studied Mechanical Engineering Technology and played Baseball. I spent my entire childhood as a year-round athlete between baseball, soccer and basketball. As the youngest of 4 children, I was always passionate about keeping up with my older siblings who were involved in a variety of sports and outdoor activities. During college, our trainers implemented interval training with some other movements used by CrossFit. After graduating, I spent most of my time running or lifting in "Globo" gyms but longed to get involved in something more exciting again. As an athlete, what I love most is the ability to become well-rounded in my lifting, gymnastics, endurance and mobility through all of the constantly-varied movements CrossFit has to offer. As a coach, I am inspired by watching athletes achieve a new skill and then seeing their excitement and smile on their faces. "
Certifications & Experience
CrossFit Level 1 Certified (2019)
Lorena
"I started crossfit February 2013. Before that I was literally running in circles training for a few half marathons, and the way I was doing it running felt punishing and lonely. Crossfit has become a lifestyle that has challenged me mentally, emotionally, and physically. Exercise teaches us that we can tolerate discomfort and pain, and there is a lot of healing in that. As a coach, I appreciate the risk people take in just showing up and doing something they never thought they could do or wanted to do. I hope crossfit will give you an opportunity to play more and to know thyself more. And one of my mottos is "never miss a Monday"."
Certifications
Crossfit Level 1 Certified (2016)
CPR/AED – American Red Cross
Shannen
"I graduated from University of Nebraska – Lincoln (UNL) with a Bachelors in Computer Science and Mathematics and a minor in Business. I moved to North Carolina in 2016 and joined CrossFitRTP as a way to meet new people and maintain a healthy lifestyle. Historically, I struggled with motivation and commitment when it came to physical activity, but have since found that the CrossFitRTP community has helped me overcome both. I hope to give back to the community and help others who may be intimidated feel comfortable and safe as we strive for a better quality of life. Transformation is never easy, but working with a community that is striving for similar goals makes it that much easier to show up and put in the work. I look forward to working alongside you!"
Certifications & Experience
Crossfit Level 1 Certified (2019)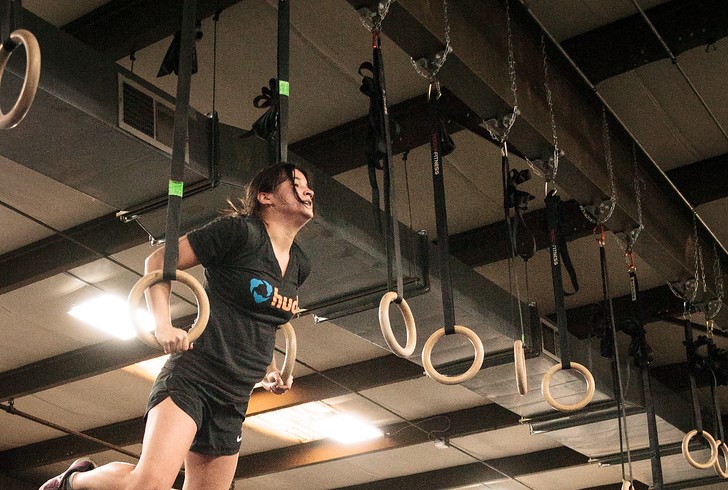 Tyler
"After using CrossFit and their methodologies to help me get healthy after college and nursing school I wanted to help others reach their potential as well.  My goal as a coach has always been to help athletes see that they're capable of much more than they think.  I've always loved that the fundamentals of CrossFit are applicable to everyone no matter their age, ability, current fitness level, etc." 
Certifications & Experience
CrossFit Level 1 Certified (2018)
B.S. in Exercise Science
B.S. in Nursing