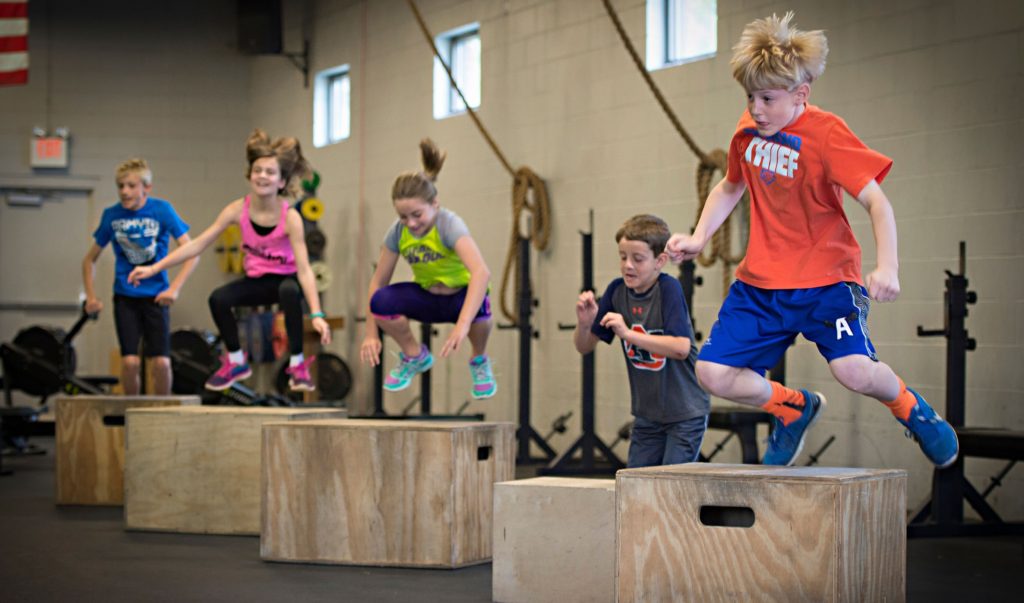 CrossFit RTP has been helping adults of all skills and abilities improve their health and fitness since 2011. We believe that showing children the benefits of CrossFit can have many positive effects that translate outside of the gym. That is why we also offer CrossFit training for children (ages 3-17). Our classes teach kids to use safe, functional movements with an emphasis on FUN!
Schedule
We offer CrossFit Kids classes at the following days and times* **:
Thursday 5:30PM – 6:00PM – Ages 3-7
Thursday 6:00PM – 6:30PM – Ages 8+
Sunday 9:30AM – 10:00AM – Ages 3-6
Sunday 10:00AM – 10:30AM – Ages 6-9
Sunday 10:30AM – 11:00AM – Ages 10+
*All classes are 30 minutes long unless otherwise stated
**Age is largely based upon the overall behaviors of your child, including (individual skill, athleticism, maturity).
Due to our focus on safety for our youth athletes, we will require all parents to review and acknowledge some expectations for class and general logistics as part of the signup process.